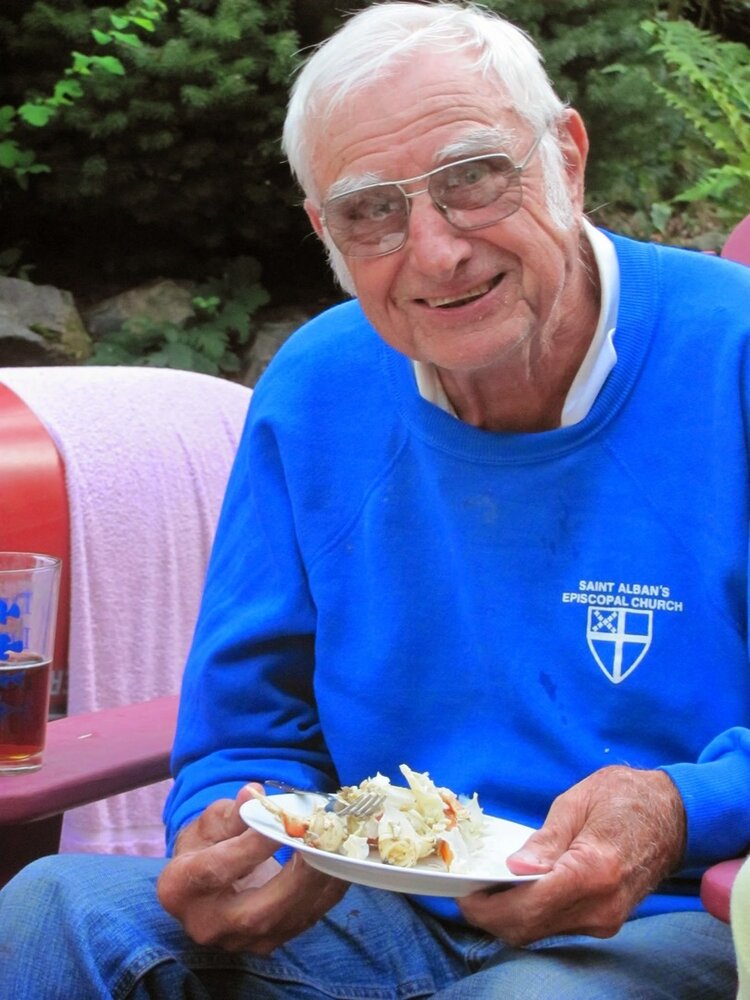 Obituary of John Clark Windsor
John Clark Windsor Jr., 90, of Windsor, CO passed away November 22, 2021 in Greeley. He was born on January 11, 1931 in Jackson, Michigan and welcomed into the family by Clark and Julia (Griffin) Windsor as the favored son. John grew up in Denver, CO and graduated from East High School in 1949. After he served in the US Airforce from 1951-1952 in Korea, he graduated from Colorado A&M with a Bachelor's degree in forestry in 1956. As a young man, John was always up for an adventure, be it a hike from Bear Lake to Grand Lake to see his fiance or a boat trip down the Colorado River in the Grand Canyon. On June 9, 1956 he married the love of his life Janice Priebe in Denver, CO. He had a successful, and enjoyable 30 year career working for public land management agencies (BLM and USFS) with duty stations in Durango, CO; Lakewood, CO; Custer, SD; Sundance, WY and Fort Collins, CO. His love for growing trees never stopped. Before he retired he started planting Christmas trees. After retirement he and Janice and the family spent 30 years helping many families make memories coming to their farm and cutting Christmas trees. John loved the outdoors and shared this love with his family through numerous hiking and camping trips they took over the years. He could be found on a daily basis outside working on a project of some kind, whether it be building something, repairing some piece of equipment or tending to and caring for the trees on the tree farm. John and Janice were very involved at St. Albans Episcopal Church in Windsor. If there was ever an event going on, both of them could be counted on to be there. One of his favorite events was cooking pancakes for their Shrove Tuesday pancake supper. For Christmas he loved supplying a tree, garland, boughs and wreaths for the church every year. John was involved in a number of organizations. He started scouting at age 10 and moved through the ranks to become one of 20+ scouts that make up the ETO, Eagles of Troop One in Denver. In college he was pledged to the fraternity SAE. He was a lifelong member of The Society of American Foresters and he served on the board for the Windsor Habitat for Humanity. He is survived by his wife Janice of Windsor; children, Jerry Windsor and wife Peggy of Windsor, Andy Windsor and wife Paula Martin of Paonia, CO, Paul Windsor and wife Lori of Harrison, NE, and Anne Windsor and husband Jon Baker of Mukilteo, WA; grandchildren, Josh Windsor, Sarah Windsor, Zach Windsor, Mary Douglas, Cynthia Douglas, Audrey Patchett, Arvid Carlson, Amanda Forst, and 9 great-grandchildren. He was preceded in death by his parents. Memorial service Monday December 20th 2021 at 10:30 am at St. Albans Episcopal Church. Memorial contributions may be made to St. Albans in care of Adamson Life Celebration Home.
To send flowers to the family or plant a tree in memory of John Windsor, please visit Tribute Store
Service
10:30 am
Monday, December 20, 2021
St. Albans Episcopal Church
311 6th St.
Windsor, Colorado, United States


Share Your Memory of
John