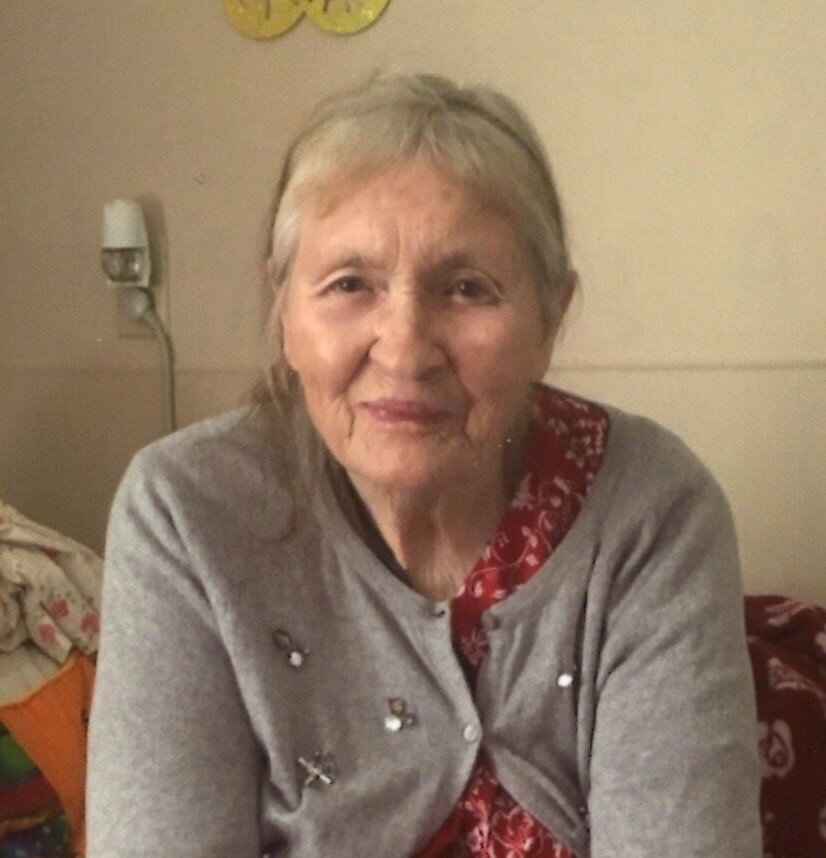 Obituary of LaVonne "Jean" Munson
La Vonne Jean (Bullock) Munson, 94, passed away in Evans, CO November 18. She was born August 8, 1927, to George Washington and Amy Loretta (Hodgden) Bullock in Mount Aire, Colorado. She was the youngest of five children and a late in life unexpected daughter who was much loved by her parents. She had three sisters, Cleo, Tootie, Marjorie, and brother, Donald Bullock. Jean was raised on the Irondale Road north of Bennett, Colorado. When she was a child, she and her niece, Jackie, were best friends and played together for years. They recently visited and fondly remembered playing with paper dolls. Jean's Mother put her hair up every night in rag curls and Jean wore Shirley Temple curls throughout her childhood. Jean married Tom Oliver Fossen and moved to Deer Trail, Colorado. Tom was known to be a great dancer in his day and suffered from heart problems. To this union one son was born, Tommy Eugene (Michelle) Fossen. When Tommy was 18 months old, his father passed away, so Jean and Tommy moved back to Bennett. Tom Sr. is survived by his son and grandchildren, Brendie Ellison (Justin), Tommy Lee Fossen (Adelle), Blake Fossen (Kaitlin), and Jannel Fossen (Aaron). Jean eventually married Raymond Arthur Munson and they became the parents of eleven children, William John (Annie) Munson, and children Rainbow, Starr, and Jolene; Gary Lee (Deanna) Munson, and son Arthur; Vicky Allmer, and son Barnes; Frank (Debbie) Munson; Delbert (Melissa) Munson and daughters Stacy and Joni, Jimmy Munson, Shirley Bates (George), and sons Jared and Nick, Beverley Rains (Dean), and children Morgan, Weston, and Karla; Randy Munson, and children Jessica and Nick, Lindsey (Candace) Munson, and children Tyler, Lukas and Beka; Roger Munson and children Levi, Samantha, and Landon. . There are twenty- seven grandchildren and numerous great-grandchildren. Jean was preceded in death by her husband, Raymond, and her children, Johnny, Delbert, Jimmy, Randy, and Roger, and two grandchildren, Barnes, and Starr. Jean loved her children and raised the five youngest ones by herself. She was a loving mother to her children and grandchildren and always looked forward to their visits and frequent stays. Jean had a green thumb and could take a dying plant and bring it back to life. She nurtured many children in her home as well as beautiful flowers. She was much loved and will be sorely missed. A visitation will be 10:00 to 11:30am followed by a Life Celebration at 11:30, Monday, November 29, 2021, Adamson Life Celebration Home, 2000 47th Ave. Greeley, CO 80634. Interment will immediately follow. Family and friends may leave condolences at AdamsonCares.com.
To send flowers to the family or plant a tree in memory of LaVonne "Jean" Munson, please visit Tribute Store
Service
11:30 am
Monday, November 29, 2021
Adamson Chapel
2000 47th Avenue
Greeley, Colorado, United States
Interment
Evans Cemetery
11th Avenue & Colorado Highway 34
EVANS, Colorado, United States


Share Your Memory of
LaVonne "Jean"