Condolences & Tributes
We encourage you to share any memorable photos or stories about Benedict. All tributes placed on and purchased through this memorial website will remain on in perpetuity for future generations.
A contribution for Hospice Memorial Fund in Ben Gutfelder's Name
Yvonne Dagenhart
- Tuesday November 06, 2018 via Donation
To: FRONT RANGE HOSPICE MEMORIAL FUND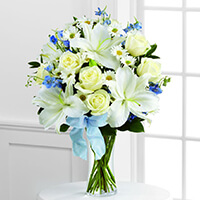 We are sad that we cannot attend the services. We will be thinking of you and praying for you.
Yvonne and Mark & Robbi O'Meara
- Tuesday November 06, 2018 via Heartfelt Sympathies